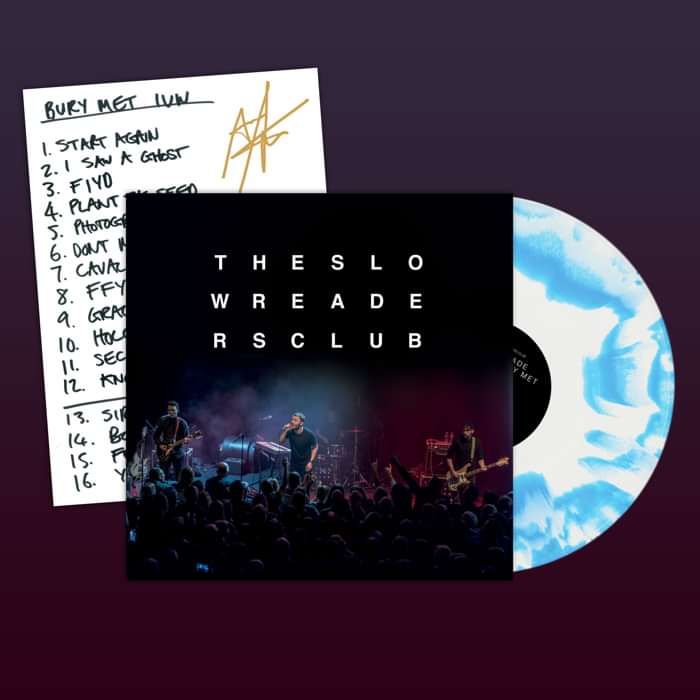 Cavalcade: Live at Bury Met 12" + Signed Setlist
On 01/02/2018 - we played a special show at Bury Met for Independent Venue Week. Bury Met is special to us, as it's where we recorded Cavalcade, so we performed it in full, front to back and recorded the audio.
As the original pressing of Cavalcade on vinyl has now sold out, we thought we'd release this on a beautiful milky clear with cornflower blue marbling colourway, as a special one off limited edition run of just 500 copies.
Each copy comes with a special hand signed replica of setlist we drew up for stage that night.