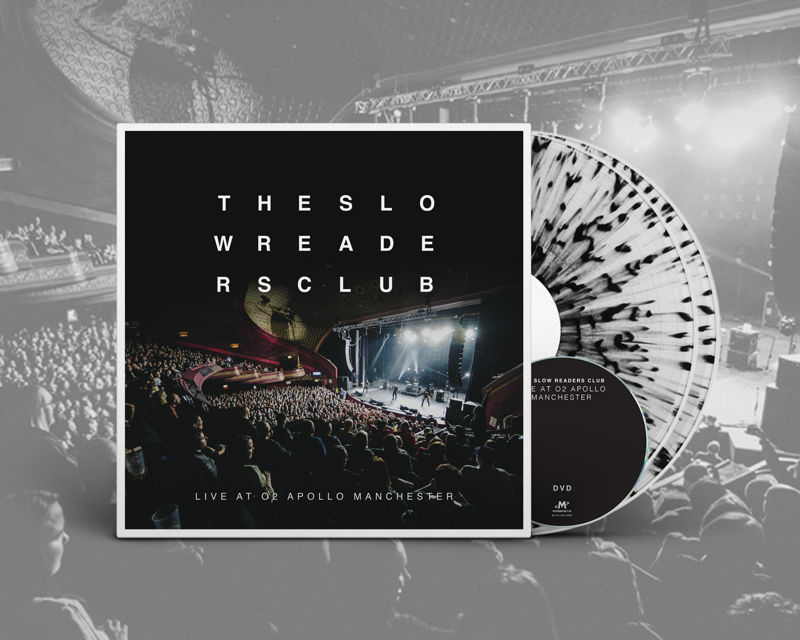 Live at o2 Apollo Manchester 2xLP + DVD
A limited edition 2xLP clear vinyl with black splatter + DVD package of the biggest show of our career to date.
Relive our favourite show to date, a real dream come true.
PLEASE NOTE: The image is just a mock up. Due to the nature of the splatter manufacturing process, we cannot guarantee the outcome of the vinyl will 100% match this visual.
Lunatic
Fool For Your Philosophy
Supernatural
Sirens
Never Said I Was The Only One
Start Again
Through The Shadows
Lives Never Know
One More Minute
You Opened Up My Heart
Plan The Seed
Lost Boys
Not Afraid Of The Dark
Cavalcade
Block Out The Sun
Feet On Fire
Forever In Your Debt
Lost In Your Gaze
I Saw A Ghost
On The TV
To coincide with the release, we will be hosting a special event at a secret location in Manchester city centre on November 7th; detailed here.
Tickets for the event will be at the unbelievably low price of £5. Due to the extremely intimate nature of the event, tickets will be allocated by a ballot draw, which everyone who purchases the album from www.theslowreadersclub.co.uk will be automatically entered into.
By purchasing this product, you are entering the ballot. We will email you on 28th October with information about the event.
Any questions, please contact mgmt@30centurymanagement.com
No purchase necessary