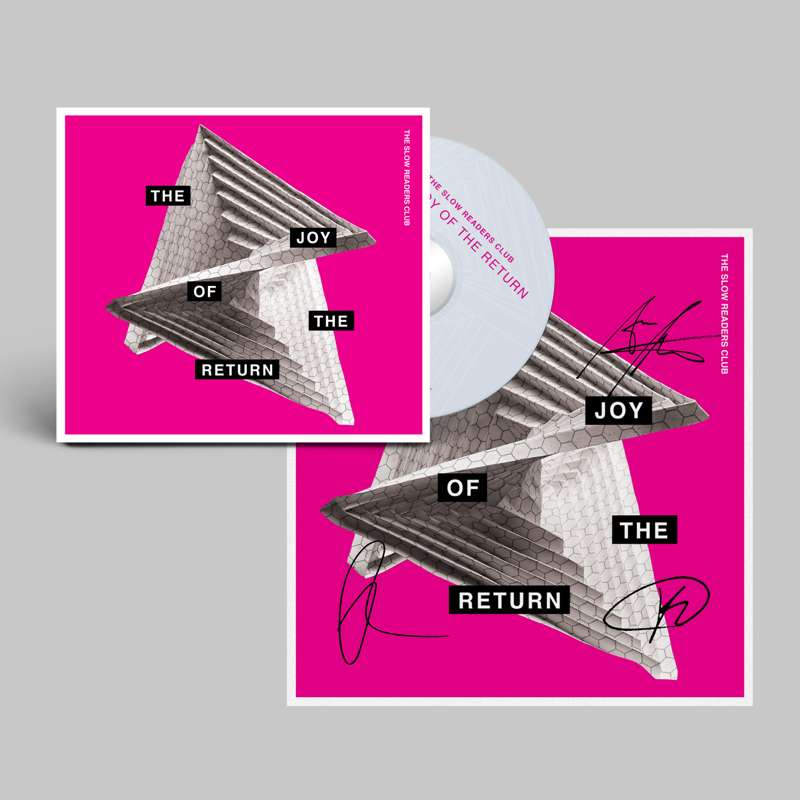 The Joy Of The Return - CD - Signed
This product is on pre-order and will be released Mar 20
A CD version of the brand new fourth album from The Slow Readers Club.
Comes with a 5"x5" hand signed additional insert by all band members.
1) All I Hear
2) Something Missing
3) Problem Child
4) Jericho
5) No Surprise
6) Paris
7) Killing Me
8) All The Idols
9) Every Word
10) The Zero Hour
11) The Wait
All UK orders will be posted tracked.